We are proud to announce the release of our first compilation CD, 'The Pipes of PAN'.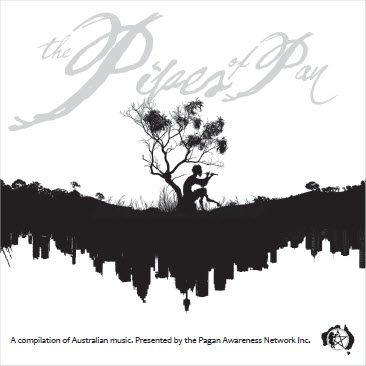 As Damh the Bard asked, "Can you hear the Pipes of PAN?" To answer, the Pagan Awareness Network says YES.
The Pipes of PAN is a unique sampler of Australian Pagan Music, featuring:
PAN provides the CD free of charge to new members.
If you are not a member, you may purchase a CD online using the below PayPal button for only $5.50 per CD plus postage and handling. Please note that shipping is within Australia only. International buyers should contact us.
The Pagan Awareness Network would like to thank all the musicians and bands who contributed to this project as well as Joanne Dunster for the use of her Urban Faun graphics.
Let the Pipes of Pan play!
Back to MERCHANDISE