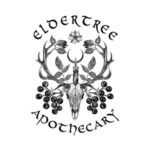 Short Business Description
We bring unique items to Australian the pagan community, that have been ethically sourced with sustainability in mind.

No matter how you practice you will fined unique items to for fill you needs.
Business Address
Nowra, NSW
2540 Short Business Description
We are a quirky gifts and new age store located in Kangaroo Flat (Bendigo area) in Victoria. Our aim to to help with your new age, pagan and candle making needs. If you cant find the product on our webpage, call us, we are likely to have it in stock.
Business Address
147 High Street,
Kangaroo Flat
3555