Get your pagan-related business, coven, group, product, or service noticed. Thank you for being a part of The Summon & Sell Network.
Basic listings are free, or you can purchase a package to get more exposure. Either way, we welcome you to the Network. Listings are valid for one year. More information…
1/294 Sydney Rd
Balgowlah NSW
2093
A traditional witchcraft Emporium and Botanica with handmade supplies, hosting workshops, classes, and rituals.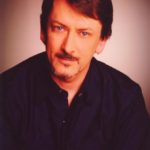 78 Rowland Ave, Wollongong NSW
2500
Proof Perfect is run by Leigh Blackmore, a widely-published author, critic, poet and occultist. Proof Perfect provides a full range of manuscript appraisal services for authors, as well as proofreading and copyediting services for all written material up to tertiary PhD level. 147 High Street,
Kangaroo Flat
3555
We are a quirky gifts and new age store located in Kangaroo Flat (Bendigo area) in Victoria. Our aim to to help with your new age, pagan and candle making needs. If you cant find the product on our webpage, call us, we are likely to have it in stock.